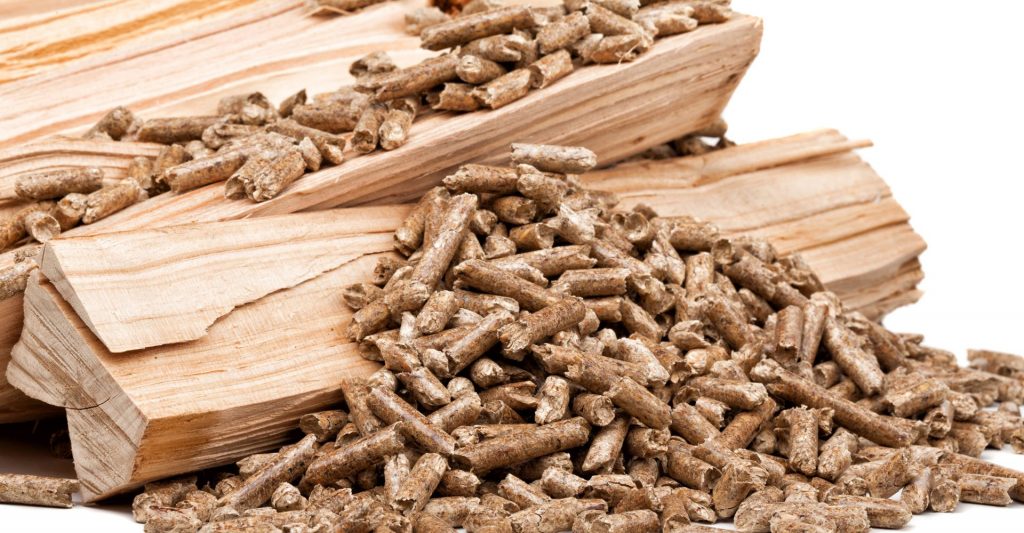 Pellet – a fuel of natural origin
Pellet is a fuel of organic origin, emitting very little exhaust during the combustion process. It has been qualified as biomass i.e. a collection of fuels consisting wholly, or partially, of vegetational substances deriving from agricultural or forestry sources. Considering that pellet is formed as a result of wood-waste (e.g. wood-chips or sawdust) being pressed under high pressure, it most certainly fits in the definition of biomass. This is because wood shavings, sawdust, wood dust (generated during wood processing), are themselves accounted as biomass. Likewise, agricultural crops/residues are also in this category. Namely: woody plants, cereal, straw, perennial plants/grasses etc. The energy plants i.e. maize, Jerusalem artichoke and basket willow may also be dubbed as biomass.
Therefore, pellet is an ecological, and at the same time a renewable for of fuel. But of course, these are not its only advantages.
Fuel material with high-calorific value
The consequence of intense wood-waste pressing is formation of granules (6-8 mm in diameter) with high-calorific value. The calorific value of pellet reaches even up to 19 MJ/kg. For comparison, the famous pea coal has a minimally greater calorific value. Bear in mind, however, that using pellet to fuel a boiler stove, for example, is far more comfortable and advantages are vast.
Well-nigh maintenance-free pellet boiler stoves
Using pellet for heating is economical, ecological and simply convenient. Pellet boiler stoves are equipped with an automatic feeder that delivers the fuel directly from the tank to the furnace – this makes the boiler stove essentially maintenance-free. Depending on the size of the tray, a pellet-dependant heat source can operate for up to several weeks without requiring any manual operation.
In addition, pellet boiler stoves are equipped with electric heaters that automatically ignite the fuel. This means that there is no need to manually start a fire once it dies out. From the moment the stove is started, and fuel is ignited in the furnace, the work of the fan and the feeder is fully automated. Moreover, boiler stoves are arrayed with specialised automation system that controls the feeder, extractor fan, igniter and temperature. On the current market, there are also boiler stoves which are supplied with temperature sensors, a heat buffers, weather sensors, and even programmable room thermostats.
Pellet – easy to transport and store
Pellet is a biofuel which is very easy to carry, transport and store. Most commonly, it is packed into small bags that can be transported from place to place without an issue. Furthermore, the material may be located even in residential parts of the house, because, unlike coal, pellet does not spread dirt nor stain any surfaces. What's more, once it has burned out, it leaves behind very little ash. And interestingly, this ash (thanks to its high silicon content), can even be used as a fertilizer for plants.
Of course, it is important to purchase pellets from a proven source – first of all, they need to be dry and properly compacted. Moisture should not exceed 10%.
Pellet that meets the EN PLUS certificate standards
Good quality pellets can only be made from unpolluted woodchips/shavings or sawdust. Chipboards and other processed wood-like materials are not the right material for pellets. Fuel made from the said elements will cause a large, unnecessary amount of ash and plausible clogging of the feeder. In addition, the pellets will not burn as expected, and thus will not release the appropriate amount of heat – ultimately wasting more material/money for less energy. Buying cheap pellets from uncertain sources is not a good investment.
In the interest of air cleanliness
During the heating season, many discussions are prevalent about the smog that suffocates not only bigger cities, but also smaller towns, or even suburb villages. As such, switching to a recycled pellet fuel is beneficial for everyone. In the end, heating the house up with an ecological fuel will positively affect not only our immediate surroundings, but also future generations, who, thanks to pellet boiler stoves, will not have to inhale the harmful smog/fumes.
Wood pellet is a very clean source of fuel. Heating the house with this material can be linked not only with saving money, but also with air cleanliness. After all, using good pellets will be coupled with minimising the level of polluting substances that are otherwise released into the atmosphere by other fuels. Not only that, the emission of carbon dioxide during pellet combustion process is equal to zero.
An excellent alternative to coal, gas or oil
Pellets are an excellent alternative to fuels, which until recently were the leaders on the heating market. This product is suitable for heating up single-family houses, public buildings as well as larger warehouses that cannot utilise the aforementioned 'classic' resources. In the case of pellet, we can instantly notice a favourable relation between low fuel costs and effective interior-heating. Advantages are many, negatives are none.